Since its inception, Guadaltel has worked in the design, development and implementation of corporate GIS, as well as in the development of specific applications and integration with broader systems.
The portfolio of products, services and clients related to spatial information is extensive and diverse,encompassing large infrastructures and horizontal European, national, regional or local projects.
The business areas in which Guadaltel's solutions are applied are as follows include, among others, emergencies, resource management, spatial information dissemination, energy, tourism or integration of spatial information with administrative procedures.
Guadaltel applies and integrates the latest technologies such as AI, Machine learnig, blockain, chatBot, etc. with the spatial information of the organisations.

Corporate GIS Spatial Data Infrastruture

Spatial Information Data Treatment





Mobile Solutions Development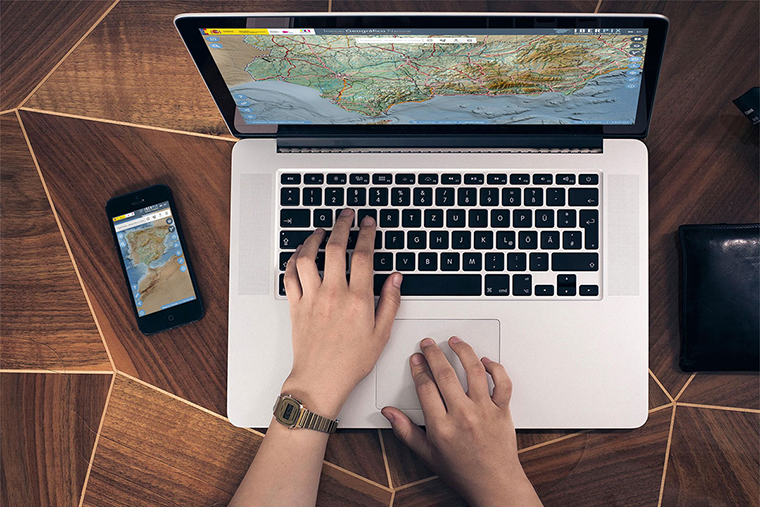 Food and Agriculture Organization
Climate Change Knowledge Centre
Climate Change Resource Collections
Classification of Sustainable
Development Goals
Resource support from international organisations
Specific geographic focus of resources
Eurostat maps and data services
INSPIRE Directive Reporting Tool
European Commission SDI maintenance
Producer of the EU Statistical Atlas
SatCen Confluence Service Provider
Copernicus emergency management system
National Geographic Information Centre (Spain)
Maintenance of horizontal API CNIG components, printing components, search engines,…
Development of visualisers and mobile applications
Adaptation of services to standards: OGC API.
Spatial data capture and normalisation
Integration of RT-OSM sources
Creation of photovoltaic power models
Regional Government of Andalusia (Spain)
Development and maintenance of the Corporate
Spatial Information System of the Regional Government
of Andalusia.
Implementation of solutions for the dissemination and
management of spatial data.
Implementation and maintenance of the Digital Street Map of Andalusia Andalusia (CDAU)
We will be happy to provide further information about what has aroused your interest.
To do so, please contact us through the following link and we will get back to you as soon as possible.